We got a new
Samsung French Door Refrigerator
over the summer, and I was so excited about the snack drawer. It would be perfect for Sophia and Carter's snacks and juice boxes!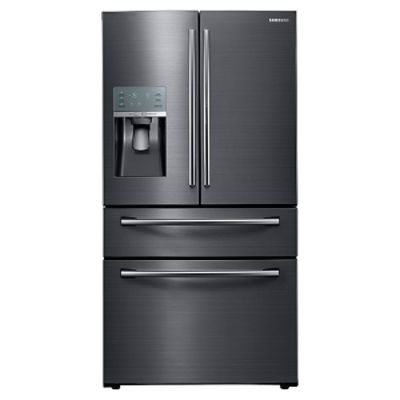 And then we got it home and my excitement faded a little. No matter what I put in there, the divider always ended up moving and things would shift around. It just wasn't as handy as I was expecting it to be.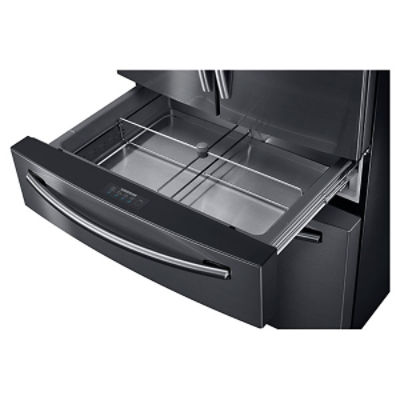 I kept thinking that there must be a way to lock the divider, but never figured it out, so I decided to improvise and add these
Fridge Binz
that I'd purchased when we got the fridge. Problem solved!
I now love the fridge and cannot recommend it enough! I love having the full width for our refrigerated items, and it's so much easier to keep our freezer organized! I actually know what I have in there now! LOL!
On to what this post was really supposed to be about - school lunches! Prior to the first day of school, we went grocery shopping and as soon as we got home we got to work. We got sliced apples and grapes, and petite carrots. We portioned them out into individual
snack bags
. For the apples I added some lemon juice to each bag to keep them from turning brown (this worked for about three days and on day four Sophia & Carter complained that they tasted weird). They fit perfectly in the divided fridge bin!
We also bought string cheese, cheese sticks, snacking mozzarella, and Gogurt, which also fit well in the bins. We had some mini bottles of Ozarka water, so I put those in the front section of the drawer along with Horizon Chocolate Milk (these didn't go in lunches, they just fit well in the drawer).
The lighting is kind of weird, but here is the entire drawer after we filled it.
We also picked up some prepackaged snacks for their lunches, and portioned out the large box of Goldfish into individual snack bags. I organized them in these
baskets
from The Container Store.
We are now in week four of the school year and it is so easy to pack lunches in the morning! Confession: Sophia & Carter LOVE the
Smucker's Hazelnut Uncrustables
, so those work as the sandwich portion of their lunches (probably not the healthiest, but a definite time saver, and the fruits and veggies cancel it out, right?).
Hopefully my newly organized fridge and pantry inspires you to do a little organizing yourself! It certainly has made our mornings easier!
XOXO,